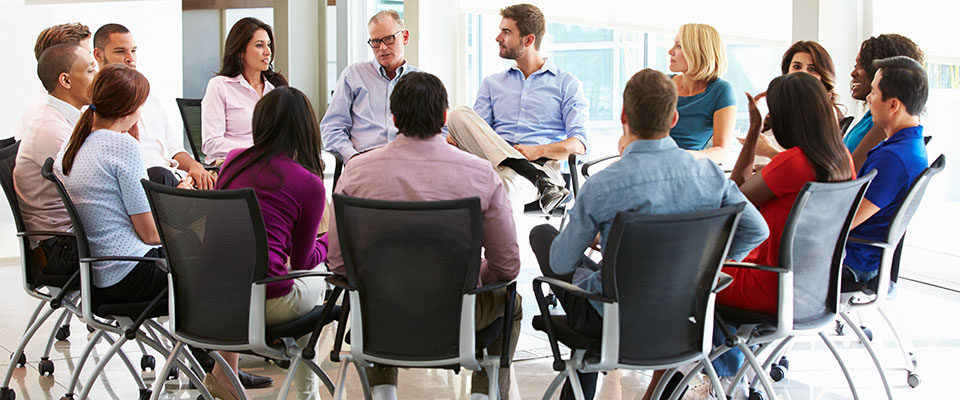 Parents Helping Parents is dedicated to making sure that no parent goes through a crisis alone. We provide parents of teenagers and adult children with the information, referrals, techniques and support that they need to restore harmony and control to their lives and their homes. We help each other set goals and we hold one another accountable in a caring and supportive way, for achieving our goals.
What Parents are Saying About PHP:

What brings each family to PHP is a bit unique. What is common is that a beloved child is in the throes of a painful episode which brings crisis, heartache, and pain to their home and family. What is common is that each parent loves their child and is seeking not only to heal but to once again thrive, as individual members and as a family unit. PHP provides opportunities each week for proactive and mutual parent support as each family finds their way back to strength and peace.

There is no magic bullet that will quickly correct your child's behavior. PHP recognizes this and provides the support that we, as parents, need to adjust our behavior so that we can create the environment that can lead to change./span>

Caring, supportive, clear-headed, practical, no-nonsense, non-judgmental.

Non-judgmental, honest, resourceful, uplifting.

I like that there are men as well as women and that the group is diverse. I like the openness and honesty.It has structure, but is not too rigid.

This isn't feel good. It's make a plan and be held accountable, with love, by the other members of the group.

Non-judgmental listening, support and assistance in developing a strategy that works for our family. I never expected to find such an inclusive & supportive group. I am grateful.

Confidentiality, support, suggestions about how to put one foot in front of the other, week to week.

PHP helped me develop action oriented plans and to get support from others who had been in my shoes before. Without PHP, I don't think I would have held my ground so quickly and firmly.

They promise that no one should go through a crisis alone. YES THEY DELIVER.

PHP promises and delivers support and friendship.